17# Mono (approx. 20# break strength)……….or
20# Mono (approx. 24# break strength)
5′ long………….$7.00………..with swivel:$7.50
……..with 2′ of Hatch Flourocarbon bite material added……………$10.00
(20#, 40#, 50#, 60#, or 80#)
6′ long………….$7.00……….with swivel:$7.50
……..with 2′ of Hatch Flourocarbon bite material added……………$10.00
(20#, 40#, 50#, 60#, or 80#)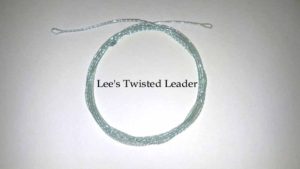 Twisted Leader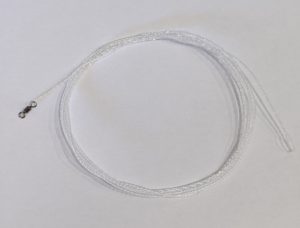 Twisted Leader with 20 lb. test & 50# swivel (My preferred Twisted Leader for all top water bugs.)
Description:
Roughly 1/2 of the length of 4 strand, twisted mono, and 1/2
of the length is 2 strands of twisted mono, creating a loop at each end.
This system creates a 2-step "tapered leader", which is perfect for big game; like tarpon, redfish, striped bass, billfish, tuna, etc.
A swivel can be added for fishing topwater bugs, to prevent leader twist.
The 4-strand loop is connected to the fly line (loop-to-loop);
and the two strand loop is connected to the bite leader, using a No-Name Knot.
Note: A Trilene Knot is recommended to connect the tippet/bite leader to the swivel.
The two-strand loop is the "fuse". (not IGFA). Add 2′ of Hatch Flourocarbon bite material and you are ready to fish!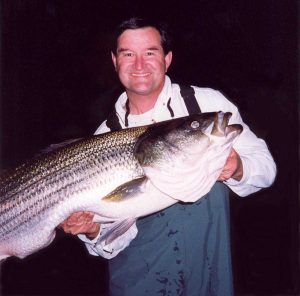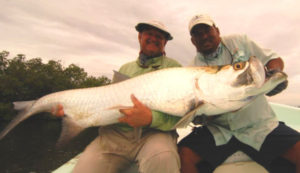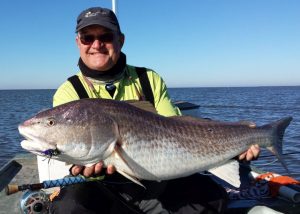 Note: I have used Twisted Leaders for striped bass, tarpon, and redfish,
for over 20 years! I have never had a failure. The tarpon and redfish pictured, are examples of how effective these leaders are!